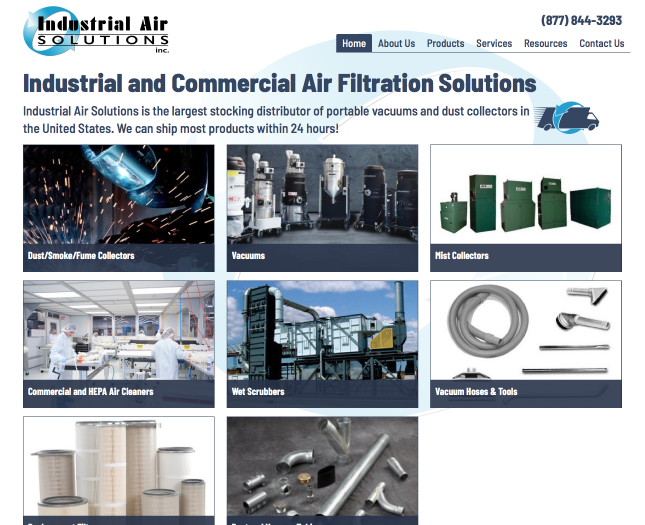 Industrial Air Solutions
Raleigh, NC

​Industrial Air Solutions sells and distributes industrial and commercial air filtration systems. Their old site was originally built in the 1990s and was quite the cutting edge site for its day. In spite of it's dated look, lack of mobile friendliness and lack of SSL certificate the old site was still producing leads for the business. Our primary challenge was to rebuild the site with modern features without removing any of the rich content that made the site such a great source of organic search results.
The new site is responsive and contains a reworked informational hierarchy. It also contains a system for managing case studies and industry resources. Each product detail page contains a contact form that automatically captures the product info so an interested buyer only has to enter their name and contact info into the site form.
When we relaunched the site, we mapped old URLs to new URLs so any page requests for the old site would resolve to the new URLs. This was critical in allowing the old site's 'Google Juice' to transfer to the new site.
Visit Site