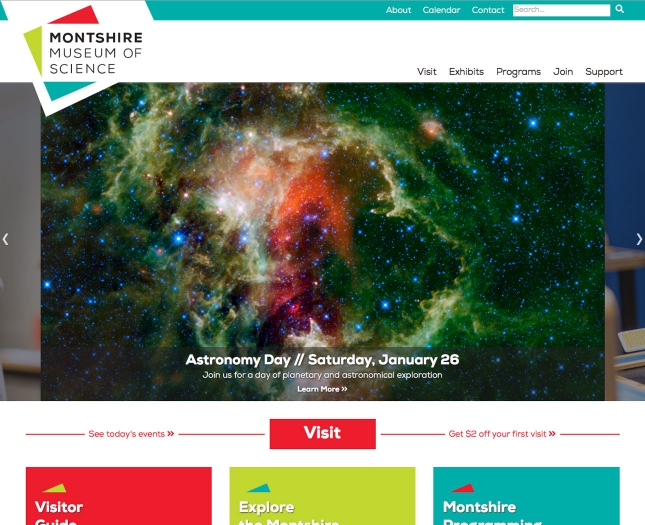 Montshire Museum of Science
Norwich, CN

​We were first introduced to the Montshire several years ago when they came to us to address an issue with their ExpressionEngine website. Some pages on their site could take up to a minute to load! We identified an issue with the template coding which was causing the problem and fixed it. Subsequently, we were hired to develop a mobile version of the site using the existing look and feel.
In 2018, the Montshire decided it was time for a design refresh. We were happy to have been selected as the vendor to do this and the resulting site is some of our best work. Staff at the Montshire did a remarkable job with planning and wire framing the layout making our job infinitely easier to complete.
The new site is fully responsive and takes great advantage of ExpressionEngine's new fluid field type. The event calendar is powered by the Solspace Calendar Add-on and allows staff to create recurring events easily. The site contains a messaging system which, if active, displays a message that can be dismissed for the duration of the visitor's session.
Visit Site