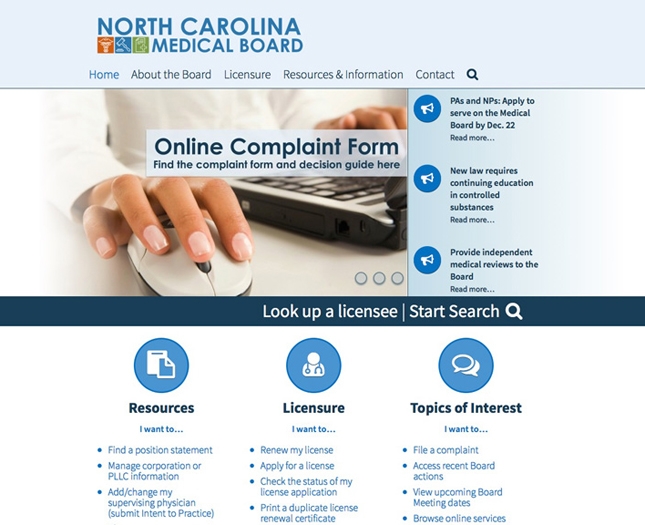 NC Medical Board
Raleigh, NC
Web Design and Development
We met the executive director of the NC Medical Board while visiting our favorite watering hole… only we didn't know it at the time. We were actually a bit skeptical when he asked for a business card — we've never been happier to be wrong.
Our biggest challenge with the site redesign was organization. There's a lot of content in this site and it serves two distinctly different audiences; medical professionals and consumers. We never could have completed this project without the assistance of the board's public affairs department who not only listened to our suggestions, but participated enthusiastically in the process.
Since the site relaunched, the board has entrusted us with two other projects and a minor interface refresh.
Visit Site